Email Marketing Case Study
Let us help you grow your business through the web
CASE STUDY:
There are numerous emails here every day. We see a lot of them. But in that massive pile of emails, there are so many that we absolutely love! They are amazing. This is precisely why it has been so difficult for us to chalk down our favorites!
Emails are a very integral part of your content marketing strategy. We cannot stress this enough. They are extremely important.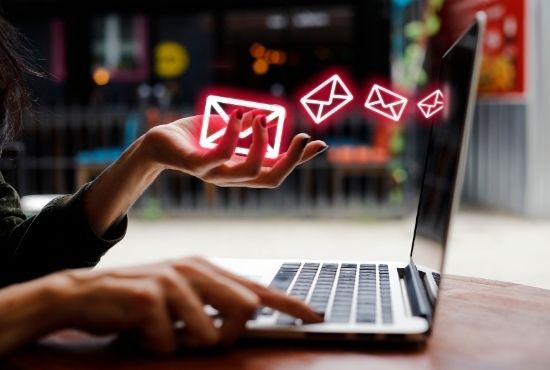 You need stunning automated emails that you can send out to your subscribers. Therefore, you need to plan a strategy that can blow them out of this world. A planned strategy would definitely work.
Now, the question that begs to be asked. What are the components that really craft an effective marketing email? The one that works perfectly for your brand?
Build Long Term Relationships
Primarily, email marketing is the perfect way to begin building long term, and sustainable relationships will all the leads and customers for your brand. What you need to be doing is converting all your leads into consistent buyers and devise ways to maintain consumer loyalty.
Build Effective Strategy
What do you need to do? Start by developing a fool proof strategy for the ultimate goal you have in mind. Think about what you want to accomplish. Your emails are not a small part of your marketing strategy. Rather, they are a highly personalized way to lay the groundwork for customer – brand relationships.
Try to engage as much as you can with your subscribers
Some of the most successful email marketing series are those that have enhanced levels of engagement. You want your customers to feel wanted. Be unique and innovative in your approach. Spark a conversation.
Educate your subscribers about the company and services
This is the perfect way for your subscribers to find out more about your mission statement, as well as the quality of products or services that you offer. Think about subscribers first. Think of how you can improve their experiences. What can you do to achieve this end?
Don't stick to a single platform
Provide multiple ways to connect. Different people will interact with content differently, and the same rings true for social media. Some people will spend all day on WhatsApp, while others will be happy using Instagram. Make sure you've covered all bases and aren't leaving anything to chance.
Make it a point to highlight the various ways subscribers can interact with your brand on other platforms like these.
Get new case studies by email:
The practice of advertising services and products through mobile devices such as