A full service digital marketing agency in Pakistan
At SEO Isb, we have served over 200 trusted clients from all over the world.We love taking up challenges.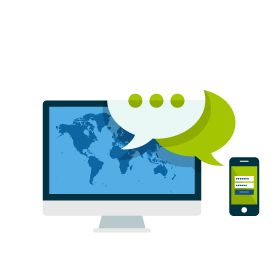 We pursue relationships based on transparency, persistence, mutual trust, and integrity with our employees, customers and other business partners.
Our competent SEO team has worked for industries like real estate, fashion, medicine, insurance, and service-oriented companies.
Here is why you should choose us from all the SEO companies in Islamabad:
We have over ten years of experience
We value integrity
We offer advanced strategies and solutions
We have customized solutions for each client
We complete our projects within the given deadline
We ensure business confidentiality
We offer our services at economical rates
As experts in the field of search engine optimization (SEO), as an agency for search engine optimization, we use effective measures in on-page and off-page optimization to ensure that your website reaches the top spots in the search results of Google, Bing and other search engines for business-relevant keywords and topics.
The same techniques and strategies that we use for ourselves. With the page on search terms like "SEO agency", "search engine optimization agency" or "SEO firm" as an SEO agency to be at the top of Google, we use it to put our customers' websites in the top positions in the search results of Google & Co. to help. We rely on a strategic mix of relevant content, link building or off-page, technical optimization and other case-related measures to make you successful online through our work as an agency for sum machine optimization.
A module broke A module broke
O U R V I S I O N
The most respected digital marketing agency in Pakistan. We want to change the way businesses speak, listen and share online.
Milestones
Some remarkable events our digital marketing agency went through.
April, 2017
Agency started training for fresh graduated from all over Pakistan to become a complete digital marketing expert and start working with companies.
October, 2013
Established Islamabad Pakistan headquarters.
February, 2014
Our social media optimization services used by some of the top companies in UK.
June, 2013
Our company start free training for fresh students to build all new social optimisation platform for next generation online marketing.