Content Marketing Case Study
Let us help you grow your business through the web
CASE STUDY:
When it comes to content marketing strategies, we tend to think of B2B. B2B companies have surely come a long way. With a resurgence of new marketing techniques, we have seen the rise of B2B. The way we market out products has changed. But here's another interesting fact for you. In 2019, a survey gathered that 93% of successful, emerging B2B companies utilize content marketing as their top strategy.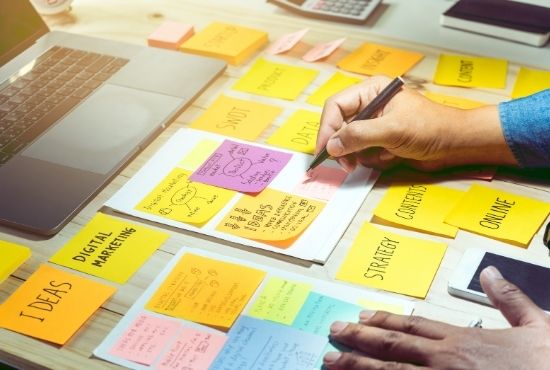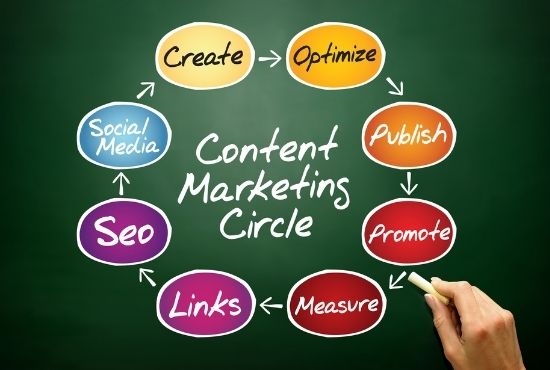 Within the sphere of content marketing, these companies have shown an inclination towards informational content. Informational content holds weight. And this informational content is given precedence over flashy content, simply borne to catch the momentary attention of a consumer. No basic promotional message.
But what real meaning does this hold for B2B marketers? Well, gear up. The first thing you need to do is analyze the buying process. Do not take this lightly. You need to have content that is optimized for each stage of the buying process. You need to ensure that this content is curated for that specific facet.
Whether we're talking about top of the funnel blog posts, or whitepapers that are insightful. Your content needs to be aligned. When you're in the game, it's easy to become carried away. Especially with ranking higher, and generating intensive SEO based content. It could even be assets that are bringing home leads.
Highlight Your Product And Capability
Everything comes with a package. And each product or service is an experience. People need to see value in what you offer to opt for it. They need logic to herd them through. For that purpose, a case study is the perfect fit. It shows the tangible value of the service you are offering and how it has really made an impact.
Yes, naturally, there will be other content on your site serving the same purpose, a case study is far more in – depth. It is data driven, and empirical.
Case studies will always speak about the care you place into the service you choose to offer. It is a story of success, and you need to sing it. Don't hold back! Let the world know how far you have come.
We have an apt example from one of our clients. We dug into the challenges the customer was facing, mapped a thorough strategy for them to follow, and adapted a highly clear, concise and articulate design. We laid out a road map with the best possible solution for our client.
Reduced Execution Time
Each company is built on the foundation and efficiency of operations. They witnessed a 15 to 20% reduction in the entire time needed to carry out some key operations for the organization, including all back office activities.
Better Performance
In work environments where productivity thrives, typically, people are highly motivated. And ensure all deadlines, and functions of the company work smoothly. Our client saw instant effects. There was real time return on their investment, for them. There was a significant increase in the billing cycle performance.
Agile Production
This refers to the efficiency of a company when responding to and engaging with the market, and consumers. How fast can the adapt? How fast can they deliver? The client witnessed the establishment of smart working. Speaking realistically, 300 of the company's employees were now taking one day work from home during the week.
Move Leads Through The Funnel
You need customer testimonials to really get your product or service through the door. Merely utilizing the content that is available on your site can only take you so far. To amp it up, you need to be taking it a step further.
That being said, there are just a few takeaways. Make sure you capture the attention of your target audience. There could also be nothing better than expanding the borders on your audience a bit. Lure in new consumers, that can really help you push the boundaries.
Conclusion
An effective content marketing strategy is not stressed upon enough. Really, there could hardly be any other asset of your business that it is more important than. When mapping out an effective digital marketing strategy, content marketing goes hand in hand. It is an inseparable relationship. Good, targeted and focused content is what can help you not only rank higher but also stand apart from all other competitors.
Get new case studies by email:
The practice of advertising services and products through mobile devices such as